7 years ago, I broke my heart and discovered a compassion for others and art. I created books with the small pleasures of life – called Story No. 9. Now I'm bringing the books to Kickstarter and made all digital books free.
I told him: "If you go out that door, don't ever come back!" but deep down I wanted him to stay and to not give up. He left. I knew this time, he left for good.
This exact moment kept playing over and over in my head. The memories of him kept haunting me day and night. The most hurtful part was that he seemed to move on so easily. "Time heals all wounds" they say, and "the suffering is only temporary." This might be true, but the scars never left me the same. When it all came together, I forgave him and gave myself a gift: moving on and letting go…
From the struggles of love, a compassion for others and rediscovery of creativity came. With a healing heart, the passion to inspire everyone, to love more and to never lose hope was born.
Time passed by, but nothing happened, the books didn't go anywhere. I continued to be patient and was committed to wait for something great. For a long time, I didn't seem to have any luck with my dream or love. I encountered other relationships and purposely ignored many red flags because I had HOPED that it would work out eventually. They never did. And these mistakes would come back and haunt me down the road.
Through these love books, I found strength and self-worth. No one could take away the fire in my eyes. I kept hoping and believing that there were greater things out there. I never stopped believing in love. It was a turning point when I decided to move back to my parents to start all over again.
At this unexpected time, 7100 miles away between Hawaii and Denmark, I connected with Sean from the first 'like' on Instagram. After hundreds of hours of video-calls, snapping, laughing, telling stories, writing long notes, singing—we finally met and two souls connected.
We had an immediate connection in a way that I've never felt before. Our love was so deep and strong, it made me realize what true love was meant to be. What I had in mind back then couldn't compare to what I have now. I discovered true love, and never looked back again.
We found a common passion for helping people form long-lasting relationships. Based on the existing books which celebrate the small pleasures of life, we are taking this to a new level. Derived from our past love struggles in this modern world, we present a little book to help others love more and be happier.
Our dream is to spread love everywhere we go — through creativity. The rest is… Story No. 9.
Here are some of ways to experience life's small pleasures:
1. Make a home-cooked meal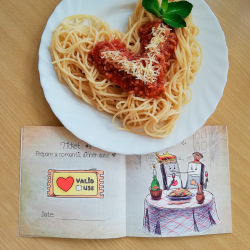 2. Ask for a slow dance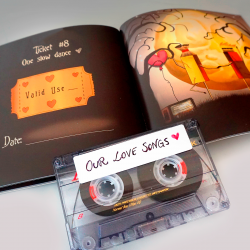 3. Serve breakfast in bed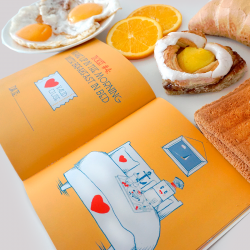 4. Make a delicious sandwich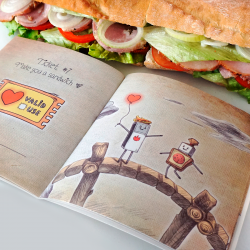 5. Go out for an ice cream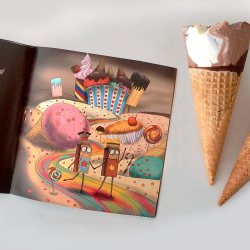 6. Invitation to a movie date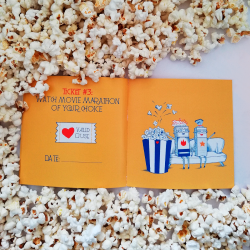 7. Bake something from the heart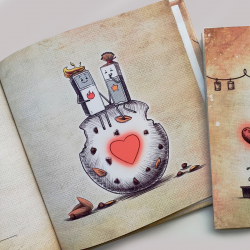 8. Massage each other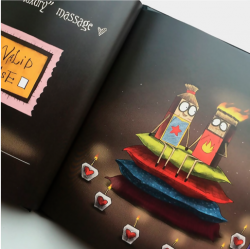 9. Give them anything they wish for!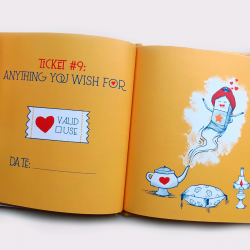 About the Author/s:
Nhi and her team are artists from around the world who created a series of beautifully illustrated personalized gift books with love tickets for him, her, or a friend. Each book can be redeemed for a range of activities, like a home-cooked meal or watching the sunset. It allows you to express love in a simple, unique and unfiltered way. Encouraging you to present a truly thoughtful gift by putting in the work and effort, required for successful relationships.
Her life partner, martial artist and religion major, Sean Kaleponi—present a simple guide with theories (some of them are funny) to love more and become happier by focusing on SELF, GOOD RELATIONSHIPS, LOVE & SEX.
The project has been on-going for three years, and earlier this year, the tickets and digital books will be made available online for free. Hard copies of the books and other freebies will be available for early pledgers. In order to raise funding to distribute the books and produce styles that will appeal to a wider audience, Story No. 9 is launching on Kickstarter by 11th of November 2019.
Learn more about this project storynine.gift/kickstarter.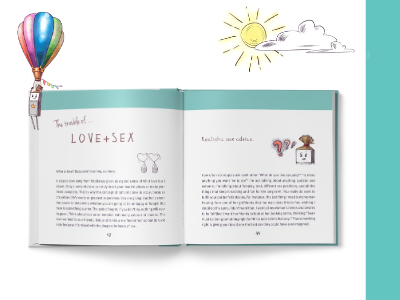 Tags: